in a bid to help those most in need during the COVID-19 pandemic, young american inventor alexis lewis has shared her 'rescue travois' device that is designed to transport the sick and elderly from remote african villages. first created in 2012 when lewis was just 13 years old, the design is based on an ancient device invented by native americans. this updated version, which holds a US patent, aims to provide basic transportation for the poorest areas in the world by being easy to build and simple to use. 
all images courtesy of alexis lewis
lewis was first inspired to make the device after learning about the devastating somali famine in 2011. in a report from the UN, the famine killed 260,000 people, half of them children. having to make their way on foot to emergency food centers, mothers faced the horrific choice of leaving weaker children by the roadside to carry those stronger. after hearing about this, the then teenage inventor updated the traditional travois by adding wheels, meaning the sick could potentially be towed to help.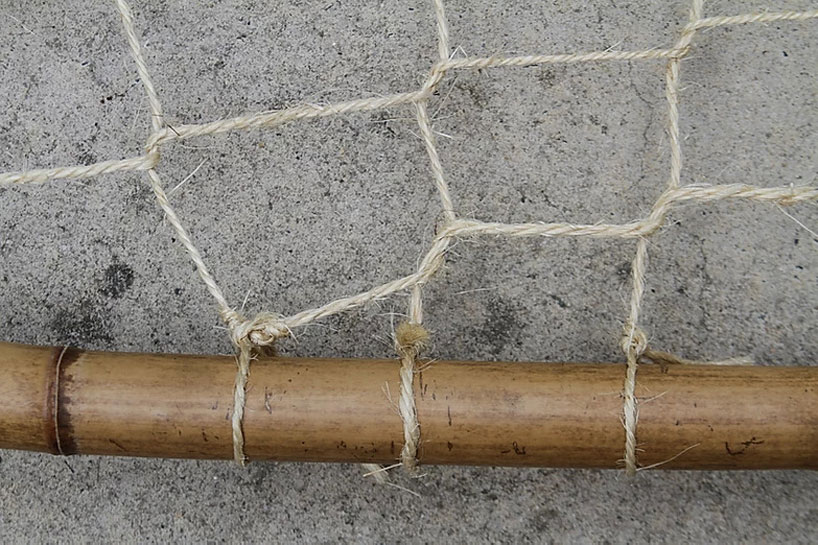 the rope net tied onto the bamboo
with the rescue travois originally intended for use in remote areas of africa, bamboo was chosen as it is a native material that is both inexpensive and strong. with a simple triangular structure tied with rope and covered with a net, it was designed so it can be easily built by village carpenters or handymen in even the most remote areas of the world. lewis has also made it open source, meaning anyone is free to use the design (which can be found here) outside of the united states, as the inventor holds a US patent on the travois on wheels.

the rope connection details and travois wheels (even old bicycle wheels could be used)
the bamboo travois never made it to africa, but this is something lewis would like to change as it could prove very useful during the current global health pandemic. in future situations, the rescue travois could be flat-shipped and air-dropped onto the most-used refugee roads and assembled by the refugees with simple, lego-like instructions. in addition to transporting the sick and vulnerable, the device could also be helpful to villagers for taking their goods to market, hauling water, and other daily tasks.

the bamboo travois in use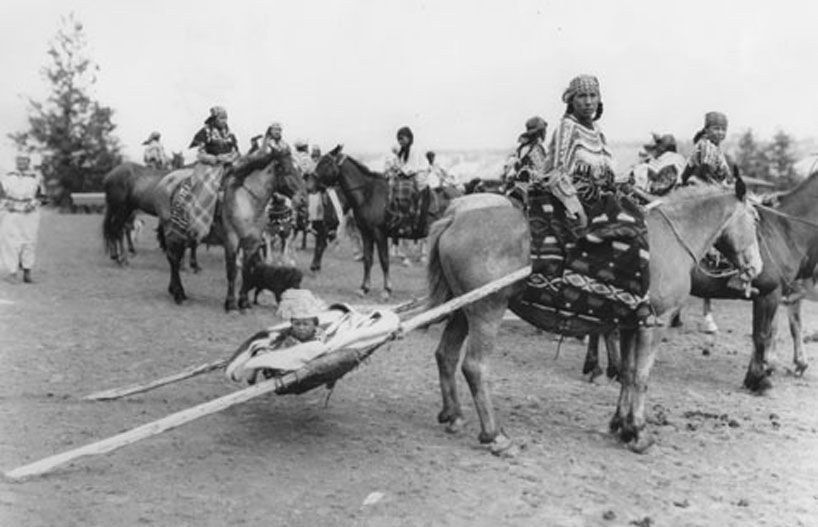 the traditional travois, harnessed to a horse, was used by native americans to transport their belongings, as well as the sick, elderly, and chidren
project info:
project name: the bamboo travois
design: alexis lewis