[ad_1]

With the presidential elections coming up, it's always the big question how certain industries will fare under a change of president. During the previous elections, it seemed that Wall Street was favoring a win for President Trump with the prospect on tax cuts and increased defense spending, while his opponent, Hillary Clinton, seemed to be going after the pharmaceutical industry and Wall Street. These elections will be one like no other due to the pandemic and many other reasons. I don't want to make this a political piece and I ask my readers to share their views but not to make it a political discussion. My main aim is to outline why I believe that regardless of whom will be winning the presidential elections big changes to defense spending are not expected and that it will mean no disruption to the business for Boeing (BA) or Lockheed Martin (LMT).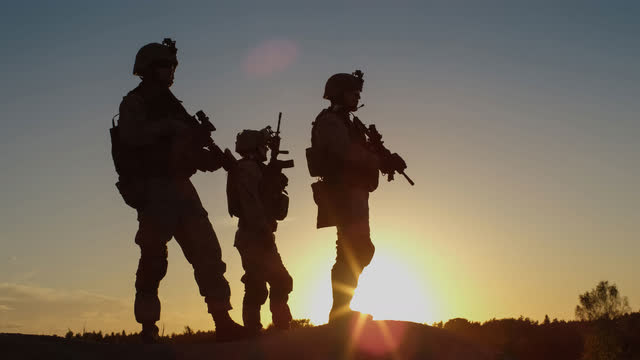 Source: House.gov
Defense budget development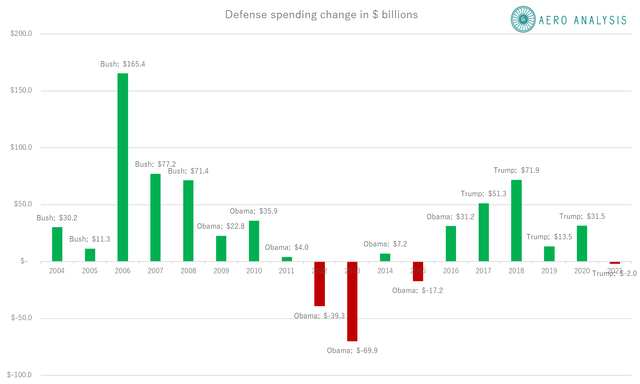 Figure 1: Defense budget development (Source: AeroAnalysis)
Figure 1 shows that under President Obama defense spending declined in some of the years, and in fact under President Obama, there was a net decline in defense spending. Under President Trump, defense spending has increased as was expected but it should also be considered that defense spending budgets is not a clear-cut thing. So, you will have a one-year time delay for a president's influence on the budget to be reflected in the numbers. That already shows that defense companies really won't start suffering or gaining from a fundamental point of view as soon as the President is sworn in. Much of the price movement in election years have been forward looking in that regard and one could even say that for the current elections is largely psychological.
Stance on China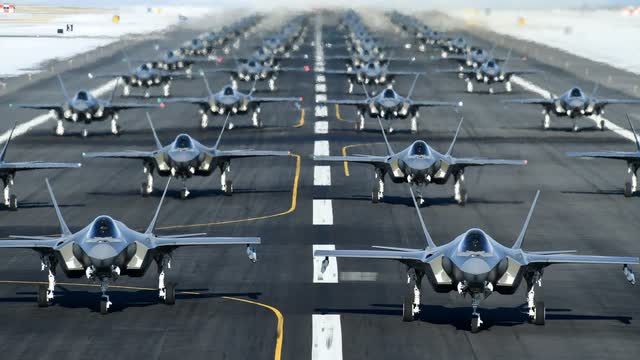 Source: Council on Foreign Relations
Either candidate attacked the opponent on their stance toward adversaries of the United States of America. In the previous paragraph, I discussed that a change won't trickle through immediately. Both candidates have a strategy for domestic politics as well as the approach toward the geopolitical landscape. I think that while Biden and Trump differ significantly in their views, their stance toward China likely won't change any time soon. There are a few reasons for that. The first reason is that it would look somewhat odd to have a 180-degree change in policy from the day a possible change in Office takes effect. It would do nothing good to the image of the US as a stable partner, which already has come under significant pressure in recent years. Especially for countries as China it would look like a sudden change is a sign of weakness, and if there's something the US cannot use at this time it's looking weak on the international stage.
So, the US and China certainly are not going to be buddies any time soon and that's regardless of the outcome of the elections. I'm also expecting that while both candidates will be tough on China, each in their own way, the approach will soften somewhat for the simple reason that China plays a key role in the global economy and trade.
I believe that eventually, both candidates will be tough on China where they can. Trump will be to get a trade deal that he needs, while Biden will try to continue carrying out a policy where it's attempted to limit the power of China by creating and strengthening more allies in the region. Both approaches are different, but require some sort of deterrent which we can find in the form of defense budgets.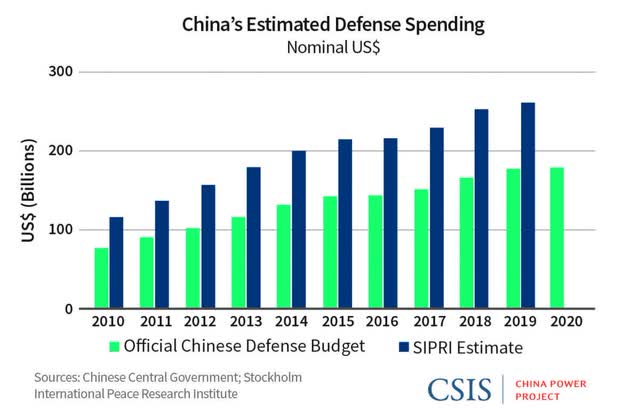 Next to that, Chinese defense spending has been rising for years and it would be somewhat odd if both candidates would be tough on China or attempt to be while not making the defense budgets rise as well. We are in a time where we are looking more into hypersonic weapons, cyberwar and electronic warfare and the US would stand to lose its edge if it doesn't invest in those parts of the defense spectrum while also keeping its existing capabilities current.
One also should not forget that the relation with China is very tense at the moment, and in its effort to gain more presence in the region, the US has been selling weapon systems to Taiwan. That of course is much to China's displeasure and it has cooled relations between the two global powerhouses even further. That cooling relation while also trying to protect US interests and expand the influence in the region cannot be rhymed with significant changes in defense spending. The US simply cannot afford to look like some kind of toothless tiger at a time where there's much at stake.
The pandemic
As much as both candidates might want to expand their defense budgets to keep defense equipment current along with the need to innovate, a lot is going to depend on how the pandemic is being dealt with. For either candidate there might be unwanted tightening to the defense budget if the pandemic spirals out even further, so what we see is that while both candidates have been attacking each other on their approach toward China and the pandemic… The implication remains that China gives one reason to increase defense spending, while the economic impact of the pandemic pressures the possibility to significantly increase the budget, which previously already was driven by increasing deficit and debts.
Conclusion
For Boeing and Lockheed Martin, I do expect that there will not be huge changes depending on who wins the elections. During the previous elections, defense budgets were a big thing that also kept defense names in a grip. Lockheed Martin shares have not made huge price movements this year, being down around 5%, due to fears of Biden winning the elections, but I think that pressure has been largely psychological as Biden is actually targeting a different approach to how the defense budget is spent with more focus on unmanned vehicles and cyberwarfare, whereas President Trump favors a Navy, apace and a not un-logical volume driven approach. For the upcoming elections, I believe that both candidates would like to seek budget hikes to support their geopolitical strategy, but both candidates also are restricted in hiking defense budgets by economic impact of the pandemic, the need to reallocate money for healthcare due to the pandemic, and servicing increased debt ceilings and increasing deficit. What we have been seeing so far from Lockheed Martin and Boeing is that regardless of the outcome they are projecting stable budgets, and I think that might indeed be a fair assumption as dangers haven't declined over the past and Republicans as well as Democrats have in recent years backed higher spending. Add a pandemic, debt and deficit layer to that and stable budgets become increasingly likely which shouldn't be disruptive for either company.
*Join The Aerospace Forum today and get a 35% discount*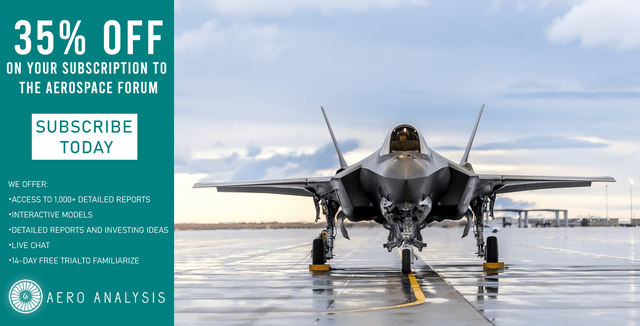 The Aerospace Forum is the most subscribed-to service focusing on investments in the aerospace sphere, but we also share our holdings and trades outside of the aerospace industry. As a member, you will receive high-grade analysis to gain better understanding of the industry and make more rewarding investment decisions.
Disclosure: I am/we are long BA. I wrote this article myself, and it expresses my own opinions. I am not receiving compensation for it (other than from Seeking Alpha). I have no business relationship with any company whose stock is mentioned in this article.
Additional disclosure: I do not have a have position in Lockheed Martin due to local laws that do not allow my broker to offer shares of some Defense companies.