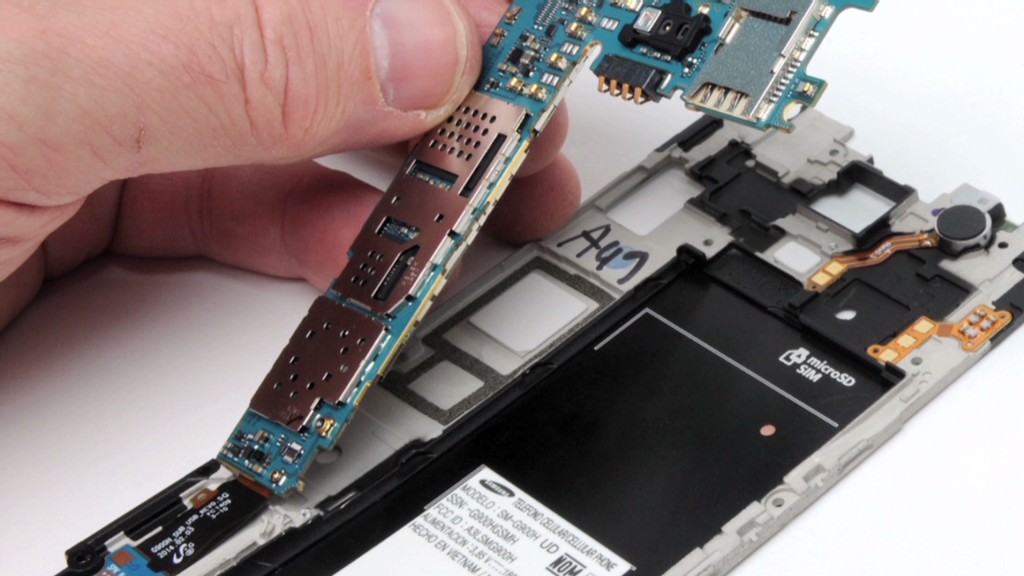 Samsung has suspended its relationship with a supplier in China after discovering evidence of child labor at its factory.
China Labor Watch last week accused the supplier of employing underage workers, along with a host of other violations including excessive overtime, lax safety training and discriminatory hiring.
The New York-based watchdog said its investigation into Dongguan Shinyang Electronics Co. turned up at least five workers under the age of 16 — the legal working age in China — on a single production line at the factory.
An investigation by Samsung, initiated after the report by China Labor Watch was made public, also found evidence of suspected child labor and an "illegal hiring process" at the factory.
Three Samsung audits conducted since 2013, the most recent of which ended in June, had found no instances of child labor at the supplier.
Phone calls to Dongguan Shinyang Electronics Co. went unanswered on Monday. An employee at the manufacturer's parent company, based in Korea, referred inquiries to the factory in China. The supplier makes covers and other parts for Samsung smartphones.
Related: Samsung has a smartphone problem
China Labor Watch has repeatedly identified factories in China that hire underage workers, often recruited by agencies, to work under the guise of internships or temporary assignments.
Documents are frequently forged, and underage workers are not permitted to leave factories of their own accord. In many cases, students are put to work to accommodate short-term production increases.
China Labor Watch, which has in the past accused Samsung suppliers of wrongdoing, said the company's audit reports "are meant to appease investors and don't have any real value for workers."
"After allegedly inspecting hundreds of suppliers, Samsung did not find one child worker," the group said in a statement. "Yet in just one Samsung supplier factory, China Labor Watch has uncovered several children employed without labor contracts, working 11 hours per day and only being paid for 10 of those hours.
Related: 5 insane Samsung gadgets
Samsung says it has zero tolerance for child labor, requires suppliers to verify the age of new workers, and conduct face-to-face ID checks. In a statement, the company said it would strengthen hiring processes in the future and potentially sever ties with the supplier.
"If the investigations conclude that the supplier indeed hired children illegally, Samsung will permanently halt business with the supplier in accordance with its zero tolerance policy on child labor," the statement said.
CNNMoney (Hong Kong) First published July 14, 2014: 5:48 AM ET