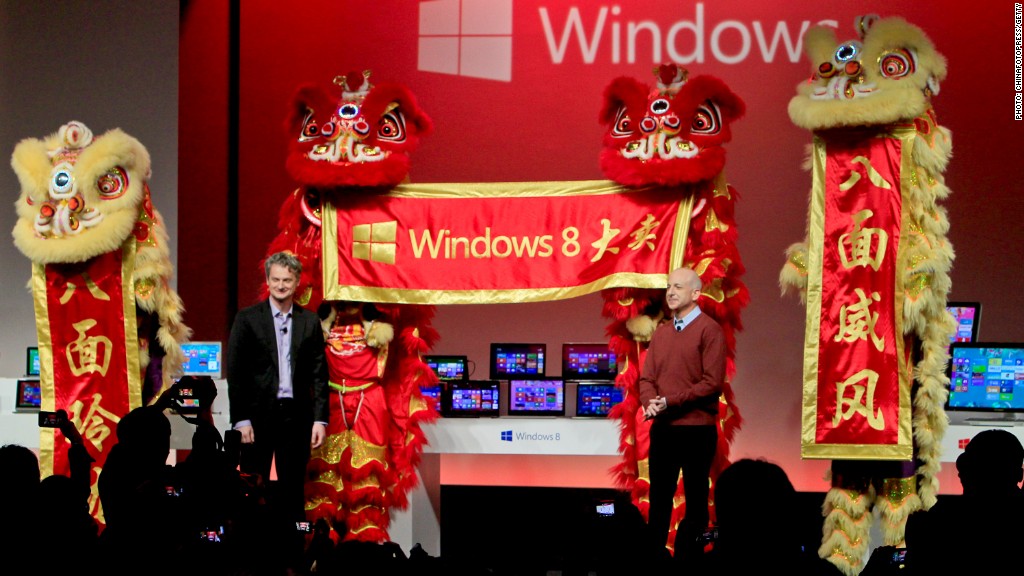 China has blacklisted Microsoft Windows 8, banning the operating system from all government computers.
The restriction was announced on a Chinese government website Friday, but it was spotted this week by China Daily.
The prohibition doesn't affect the Chinese public — only government computers. It was detailed in a notice about central government contracts.
Microsoft (MSFT) said it was caught off guard.
"We were surprised to learn about the reference to Windows 8 in this notice," a company spokesperson said. "Microsoft has been working proactively… to ensure that our products and services meet all government procurement requirements."
The Chinese embassy in the United States did not immediately provide comment.
Considering the timing of the move, it doesn't seem to be a political response to the United States' decision to go after the Chinese military for hacking American companies.
Related story: What Chinese hackers wanted
The more likely reason, some suspect, is that China may be trying to avoid getting stuck with outdated Windows systems in the future. Windows operating systems are huge in China, and now that Microsoft has ended support for Windows XP, the Chinese government finds itself in a tough spot. Nearly three-quarters of Chinese PCs are running XP, according to NetMarketShare. That leaves tens of millions of computers there at risk of bugs and malware.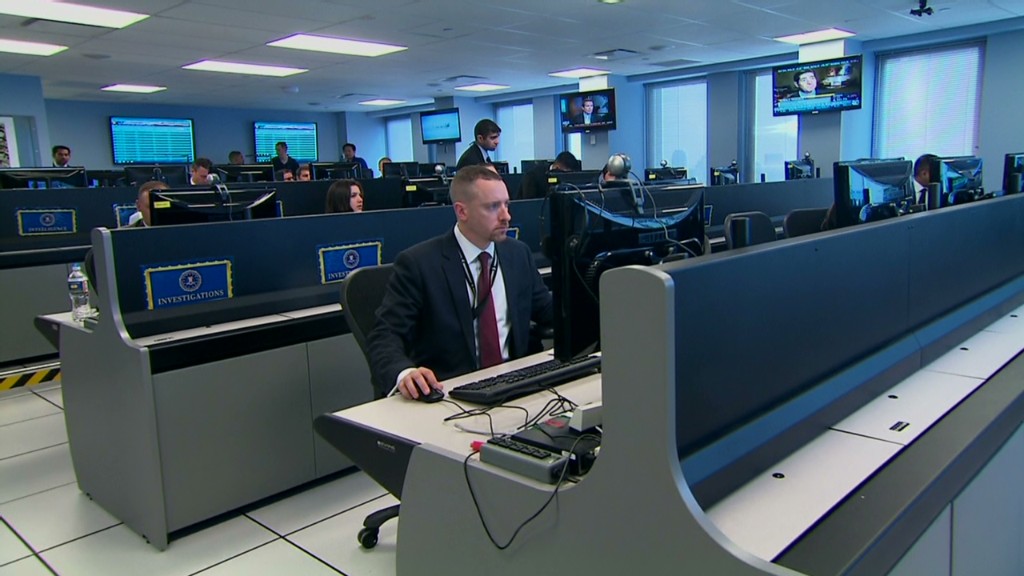 This isn't the first time Microsoft faces challenges in China. The government's long-running ban on foreign gaming consoles has kept out Microsoft's Xbox ever since it launched in 2001. China lifted that ban late last year.
Microsoft is also fighting an ongoing piracy battle in China. The company estimates 90% of Chinese PCs are running illegal copies of Windows software.
CNNMoney (New York) First published May 20, 2014: 11:47 AM ET